EVEN NATURESSE PACKAGING IS NOW
CLIMATE-NEUTRAL
We have always been 100 % natural. And 100% climate-neutral, reduced-plastic or plastic-free, too. A while ago we also became 100 % biodegradable. And now we have achieved the final 100 %: all packaging, cutlery – in short all naturesse products – are now completely climate-neutral.
Sometimes, 100 % simply isn't enough. That is why we did not stop at inventing the first completely sustainable tableware made from natural raw materials. We were not satisfied with reduced-plastic or plastic-free packaging from rapidly renewable raw materials, which already have a significantly better carbon footprint than petroleum-based products. And we did not stop when we received certification for residue-free compostability. We continued steadily developing our products, constantly on the look-out for ways of working with nature. And now we have added another 100 % to the list:
We fully offset all relevant emissions of greenhouse gases, such as CO2, so that you can serve your food and drink in 100 % climate-neutral products.
CO2 COMPENSATION – AND
REDUCTION OF EMISSIONS
Climate-neutral products are the highest aspiration when it comes to protecting the environment. We support recognised climate-protection projects in order to offset all emissions generated by naturesse products – from the cultivation of the raw materials to production and delivery. Not only do we care greatly about both projects; they also enable us to make an active contribution to the achievement of the UN Sustainable Development Goals. You can see how much CO2 we have compensated and view our official certificate at ClimatePartner at any time.
---
CLIMATE-PROTECTION
PROJECT – RICE AND WATER
Thanks to our support of the climate-protection project in Madhya Pradesh, India, your purchases of naturesse products help around 70,000 farmers to switch their cultivation techniques from the continuous flooding of rice fields to sustainable practices. During the rice growing season, this leads to a reduction in greenhouse gas emissions of up to 50 % versus conventional techniques. In addition to improving water and environmental management, the project also promotes farmer education.
It is estimated that rice irrigation uses 24 to 30 % of global freshwater resources. Half of the world's population views rice as a staple food and demand for rice is expected to keep on growing. India has more rice-growing areas than any other country and simultaneously suffers from a severe water crisis.
Find out more about the project here.
Photos: ©climatepartner.com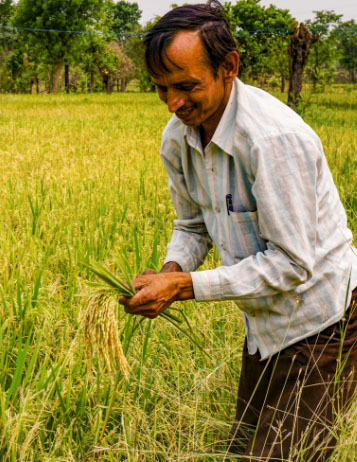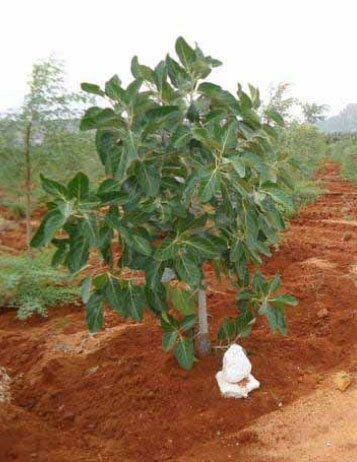 CLIMATE-PROTECTION
PROJECT – FORESTS
Reforestation of degraded forests is also a very important contribution as it increases the biosphere's capacity to store CO2. By purchasing naturesse products, you are supporting 1,296 farming families from 155 villages in the Bagepalli region of India with the management and reforestation of their land. They plant mango, cashew, grevillea, tamarind, jamun and other saplings and attach thorny branches to them to protect them from grazing animals.
Forests are among the most important CO2 reservoirs on the planet. They are home to an enormous variety of species and are an essential basis of life for all humans. In recent decades, however, the area of the world covered by forests has shrunk considerably due to increasing settlement, agricultural usage and raw material extraction.
Find out more about the project.
Photos: ©climatepartner.com
---
How do we make our packaging
climate-neutral?
1. Fully calculate
CO2 emissions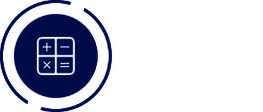 We analysed the CO2 emissions of our sustainable packaging range together with ClimatePartner and calculated the corporate carbon footprint (CCF), covering everything from heating and energy to employees' journeys to work, business travel and office materials. Raw materials, packaging, logistics and disposal were also fully included in the calculation.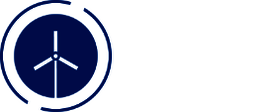 The naturesse products made from fast-growing renewable raw materials already have a significantly better carbon footprint than petroleum-based, plastic products. At the same time, we also avoid and reduce CO2 emissions wherever we can.
3. Fully compensate
CO2 emissions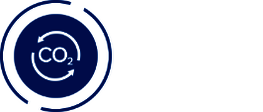 We offset all CO2 emissions by supporting climate protection projects. Climate protection projects save CO2 – for instance through reforestation measures or the replacement of technologies that are harmful to the environment with climate-friendly alternatives.
4. Recognised label
confirms climate neutrality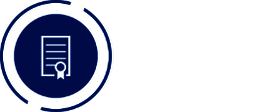 The independent "climate-neutral" label confirms our products' climate-neutrality. A transparent overview of our progress and the certificate are published under ClimatePartner.
Source for icons: climatepartner.com
We gave you our promise.
With us, you get
"nature in its finest form" –
aesthetically pleasing products
that take full consideration
of our natural resources and our climate.
Rely on climate-neutral packaging.
From nature, for nature.